Pictures are coming in!
(Not real sure about the ethics or wisdom of cross posting on more than one of your own blogs, but this is where my extra energy is going right now, The Earth Day Groceries Project blog...)
---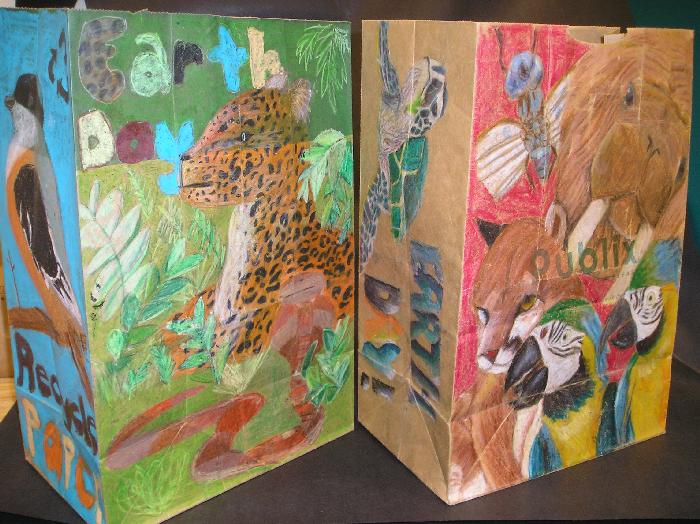 Wow! Pictures are coming in already. A few are listed on the
project pictures page
. Here's one from
Falcon Cove Middle School in Weston, FL
Simply amazing art!
Check here
if you're not sure how to get your pictures in.
posted by Mark Ahlness @ 3:10 PM
0 Comments